Salesforce Admin Certification Course: Get your Salesforce(201) Admin Certification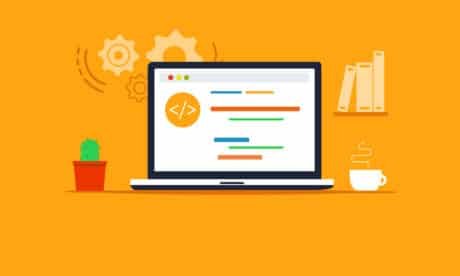 One of the main challenge with learning Salesforce is too much information is available on internet.Salesforce User guide is about 5000+ pages,hundreds of videos are present on youtube and hundreds of blog on salesforce.
To process this large amount of information is impossible and it's also difficult to understand which information is important for the exam and which information is junk.
[maxbutton id="1″] Price: $29
Another challenge is to identify which information is needed to for the exam preparation and which information is just extra and not required when you are preparing for the certification.
For eg: someone spending hours and hours on a topic and then later realized that was not even the part of the syllabus for the admin exam.
MyTutorialRack course helps in addressing the above challenges and the course is designed for Salesforce Admin Certification (201) exam.
Highlights of this Salesforce Admin Certification course:
1) To reduce the time required to prepare for the exam.
2)To increase the chances of passing the certification exam.
3)To provide you with real -world examples.
4)To also provide you 500+ questions and answers for salesforce Admin exam preparation.
Why you should take this course??
[s3video s3url="/SalesforceAdmin/powtoon-cu5fggf85RX.mp4″ responsive="on" /]
This course has about 7 hours of video content which covers all the objectives for the Salesforce Admin Certification.
Target Audience:
If you are preparing for Admin certification exam,this course is for you.Regarding your prior training and experience,this course will help you to get certified.
What other students have to say about the course?
I love Deepika's clear explanations, enthusiasm and knowledge. I feel engaged and confident that Deepika's teaching methods will give me the necessary knowledge to not only pass the exam but give me a thorough understanding of Salesforce.
I had taken couple of online trainings and youtube videos on salesforce,but this course helped me to get my admin certification. Very well explained and it covers all the topics for the exam.
Easy to follow. Nice job..
Nice teaching ..can be understandable by everyone.
She explains way better than most of the guys teaching Salesforce. I will take her for my next Salesforce class. I like the quizzes.
A lot of hands on. straight to examples. getting more info faster than from a competitive course that I originally started with. thanks Deepika!
 I really liked the Recruiting App journey we took in this course. The voice of Deepika kept me up and motivated. Overall a good course to take to get certified.
[maxbutton id="1″]
[wpcourse course="1″ /]